Jonathan Franzen's gift for wedding depth and vividness of character with breadth of social vision has never been more dazzlingly evident than in Crossroads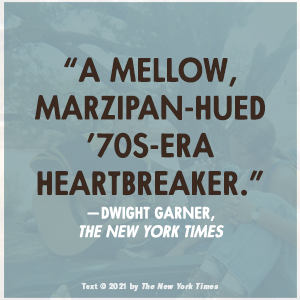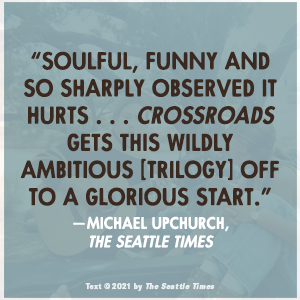 It's December 23, 1971, and heavy weather is forecast for Chicago. Russ Hildebrandt, the associate pastor of a liberal suburban church, is on the brink of breaking free of a marriage he finds joyless—unless his wife, Marion, who has her own secret life, beats him to it. Their eldest child, Clem, is coming home from college on fire with moral absolutism, having taken an action that will shatter his father. Clem's sister, Becky, long the social queen of her high-school class, has sharply veered into the counterculture, while their brilliant younger brother Perry, who's been selling drugs to seventh graders, has resolved to be a better person. Each of the Hildebrandts seeks a freedom that each of the others threatens to complicate.
Jonathan Franzen's novels are celebrated for their unforgettably vivid characters and for their keen-eyed take on contemporary America. Now, in Crossroads, Franzen ventures back into the past and explores the history of two generations. With characteristic humor and complexity, and with even greater warmth, he conjures a world that resonates powerfully with our own.
A tour de force of interwoven perspectives and sustained suspense, its action largely unfolding on a single winter day, Crossroads is the story of a Midwestern family at a pivotal moment of moral crisis. Jonathan Franzen's gift for melding the small picture and the big picture has never been more dazzlingly evident.
Beyond the Page with Jonathan Franzen
A conversation with Jeremy Siegel for WGBH Boston.
TOMORROW TALKS WITH JONATHAN FRANZEN: CROSSROADS
Arizona State University welcomed celebrated novelist Jonathan Franzen as a guest in its TomorrowTalks series. Franzen discussed his book, "Crossroads" in an online event. The conversation was facilitated by ASU fiction writer Matt Bell, a professor of English and author of the cli-fi novel, "Appleseed."
Jonathan Franzen: What Happens If We No Longer Have Bookstore Readings?
Jonathan Franzen tells Adam Colman in this episode of The Writers Institute Podcast "If we lose live book events, I would experience it as a great loss." He describes here the humor, community, and conversation at those gatherings.
Jonathan Franzen Awarded the 2022 Thomas Mann Prize
The jury honored Franzen for his narrative work, which revived the tradition of the great society and family novel by authors such as Tolstoy, Dostoyevsky and Thomas Mann in the 21st century.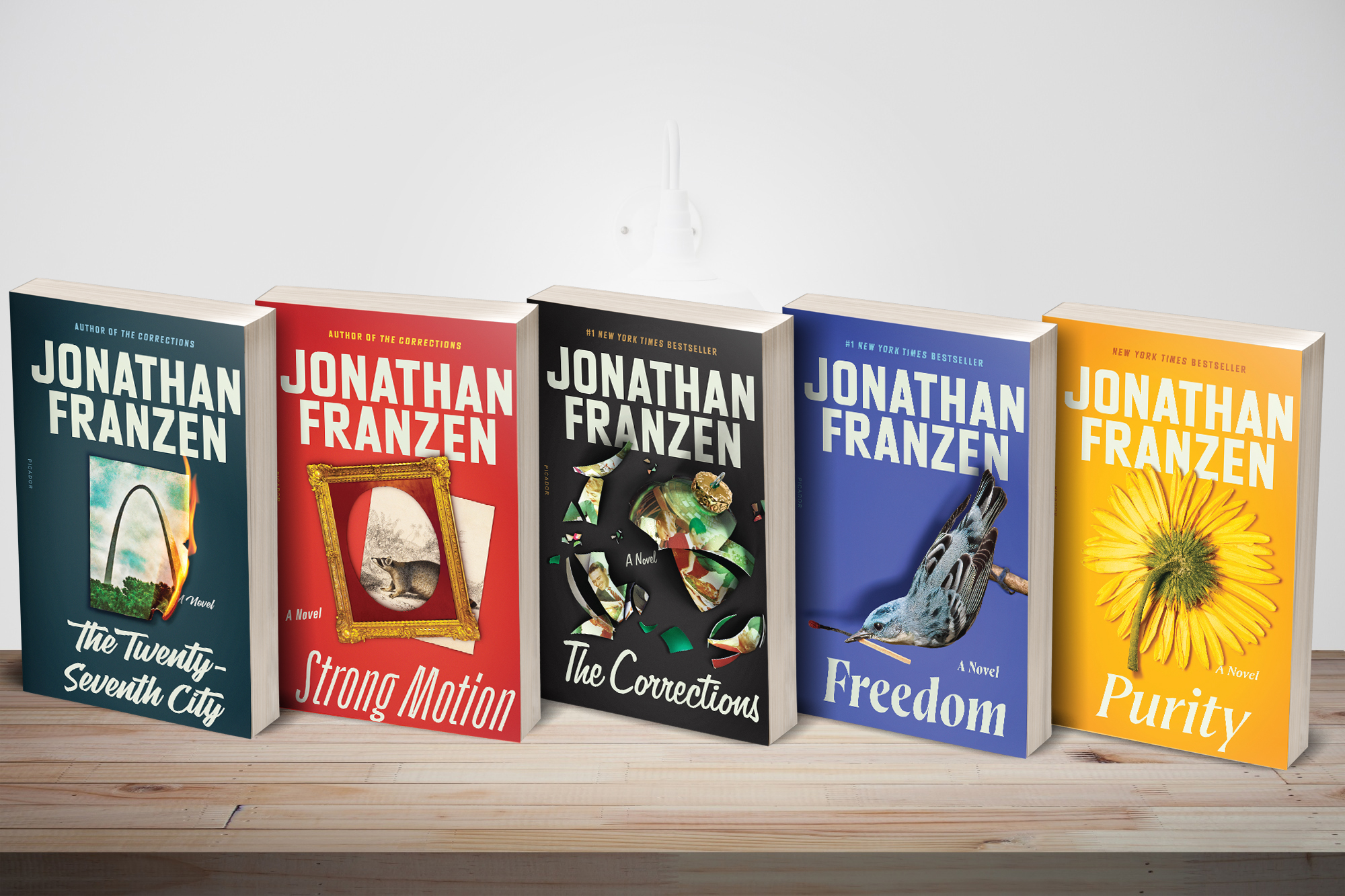 The Story Behind Jonathan Franzen's New Backlist Book Cover Redesigns
Alex Merto, Charlotte Strick, and Jonathan Franzen on a New Look for Old Books
Jonathan Franzen Interviewed in Interview Magazine
"Jonathan Franzen Is Battle-Ready for the End of the World"
Jonathan Franzen Talks with David Remnick on The New Yorker Radio Hour
"The novelist on his deliberate evolution away from literary formalism and 'po-mo hijinks'"
Crossroads Reviewed in The Atlantic
"Jonathan Franzen's Best Book Yet"
Crossroads Reviewed in The New York Times
"Jonathan Franzen's 'Crossroads,' a Mellow, '70s-Era Heartbreaker That Starts a Trilogy"
Jonathan Franzen Interviewed by The Guardian
Lisa Allardice talks with Jonathan Franzen about Crossroads,
California, and kindness.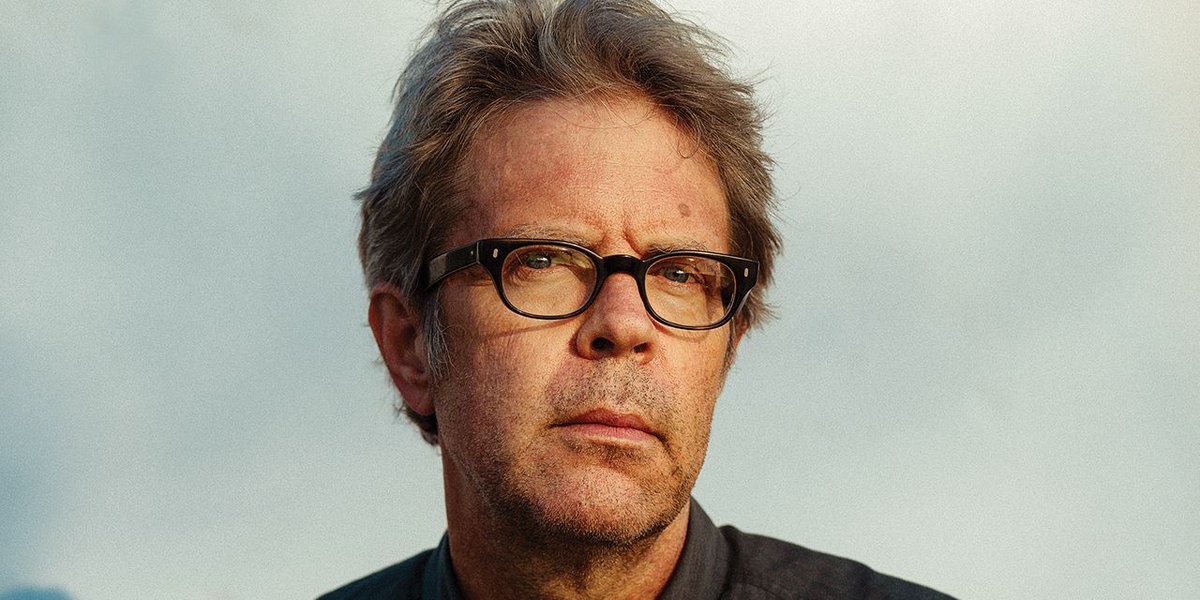 Jonathan Franzen Interviewed by The Wall Street Journal Magazine
"I don't know if she would have liked any of my other books, but I think she would have liked 'Crossroads,'" Franzen says of his late-mother, Irene. "I think she would have appreciated that I'm not being mean to anyone, that I love all the characters, that I'm not making fun of anyone."
Arizona State University welcomed celebrated novelist Jonathan Franzen as a guest in its TomorrowTalks series. Franzen discussed his book, "Crossroads" in an online event. The conversation was facilitated by ASU fiction writer Matt Bell, a professor of English and author of the cli-fi novel, "Appleseed."